The Hebo Race Defender Pro 2.0 back protector is the new proposal for back protection for the Trial rider. The difference with the standard Defender protector is that this Race version only equips protection on the back and not on the chest.
This protection is removable and washable in comfort. 
The new HEBO RACE DEFENDER protector offers you optimum protection in the most critical parts of your back.
It is made of a 4-way stretch mesh, very resistant but comfortable, breathable and quick-drying. Its compressive properties, make the vest is always in place, helped by the anti-slip tape with silicone insert in the waist.
Side opening by means of YKK zipper with puller for easy entry and exit. Completely removable protections for separate use, allowing different options of use, as well as facilitating the washing of the vest.
Ideal for use in any discipline of OFF-ROAD as it does not reduce mobility, its weight is reduced and all its protection is approved by the CE EN 1621 standard.
Ubicación protecciones

Pecho y espalda

Categoría de edad

Adulto y juvenil
Roberto Asenjo on Jul 24, 2020 02:20
¿La protección del pecho es cómoda?

UPVOTE
0
La protección en sí misma es cómoda. El material se hace más flexible con el calor corporal y además su forma permite una completa libertad de movimientos. De cualquier forma, la protección podría desmontarse en segundos y pilotar solo con espaldera.
check_circle_outline Product buyer
Add new answer
Muy cómodo

Muy satisfecho con estas protecciones tanto yo como mi hijo. Antes usábamos las típicas de plástico de enduro y la diferencia es un mundo. No resta comodidad y me da confianza ir bien protegido. Es ligero y fácil de colocar. Lo recomiendo!
Read the review on our blog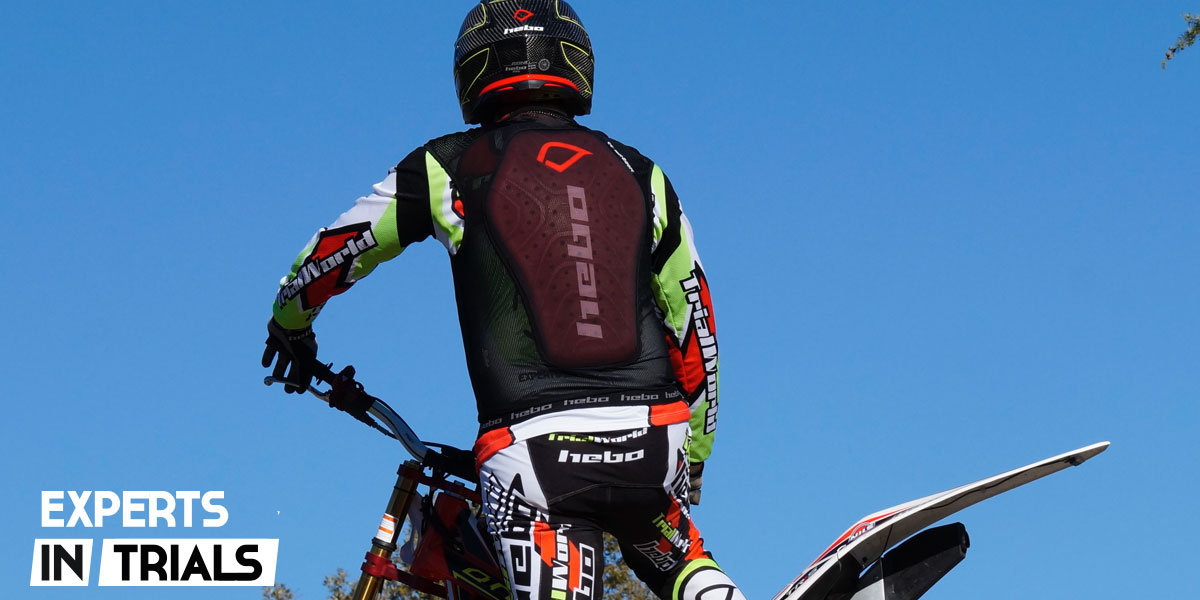 Prueba gama de protecciones Hebo Defender 2.0
Hebo ha hecho una gran apuesta en su nuevo catálogo por evolucionar las protecciones de trial de la gama anterior, la XTR. En este reportaje probamos las nuevas protecciones para el piloto de trial y os orientamos sobre las mejor opción en función del tipo de uso y piloto.
Read the full review
Need help choosing or can't find what you're looking for? We'll help you or get it for you!