Hebo carbon fibre trial helmet. Hebo's top-of-the-range model is updated with the Hebo Zone4 Carbotech, made of carbon fibre on the Zone4 base.  
The Hebo carbontech is a lightweight helmet weighing just 850 grams, with great ventilation and includes an accessory to hold the glasses comfortably. 
The Hebo Carbon Fibre hull has a carbon fibre shell and is available in carbon colour. The weight of the case is only 850 grams. 
The interior of the helmet is completely removable for easy maintenance and has six air intakes for perfect ventilation. 
In addition, this helmet has removable side clips that allow you to comfortably hold off-road glasses without the risk of losing them. 
Helmet material

Fabricada en fibra de carbono, con .dos medidas para un mayor confort

Pantalla

Escamoteable e intercambiable con tratamiento antirayaduras

Pes

Menos de 900 gramos

Estilo

Trial
No question is available on this product.
But if in case you have any doubt you can raise your query.
Read the review on our blog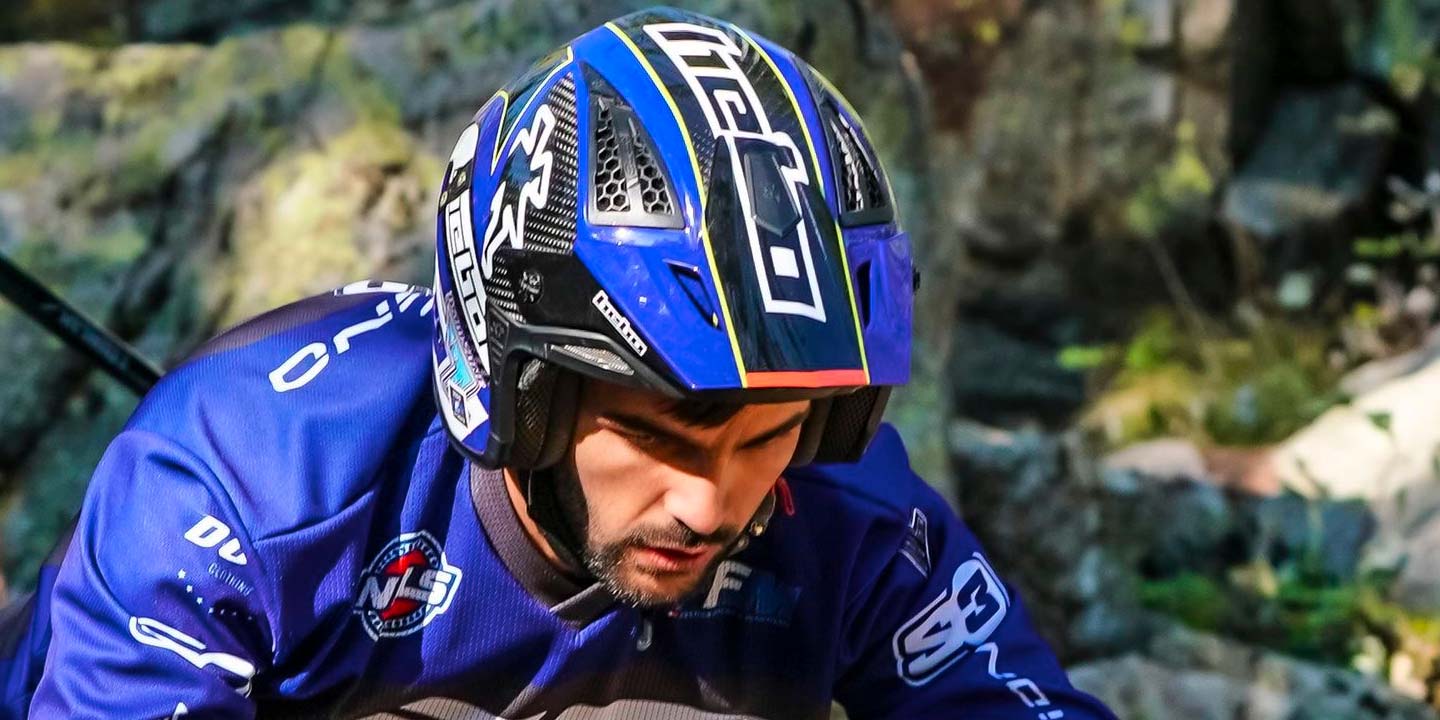 Prueba casco Hebo Zone4 fibra de carbono
El Hebo Zone4 de fibra de carbono es el casco más alto de la gama de trial Hebo. Con un peso de sólo 850 gramos, es el mismo que utilizan pilotos como Toni Bou, Adam Raga, Jorge Casales o Gabriel Marcelli.
Read the full review
Need help choosing or can't find what you're looking for? We'll help you or get it for you!