Beta Minitrial - E 16" electric children's trial bike. This children's trial bike is ideal for beginners in the world of motorcycling, suitable for ages between 3 and 6 years. It has a duraluminium chassis, three power maps and is the lightest children's trial bike in its category. Trialworld is an official Beta Motor dealer.   
You can ask us for a dynamic test and final conditions of the bike without obligation. Contact us via whatsapp here or by email david.quer@trialworld.es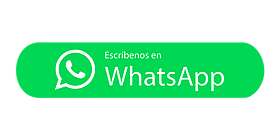 > Trialworld Store is an authorized BETA Motor official distributor< 
ADVANTAGES BETA MINITRIAL - E 16" ELECTRIC 
- Duraluminium chassis and swingarm. Weight is very important in a children's trial bike. Both the chassis and swingarm are made of duraluminium with a hardness heat treatment, achieving a robust bike that does not exceed 24 kg, 20% less than the rest of electric motorcycles in its category. Another very important feature is the weight distribution, the position of the center of gravity has been optimized for a comfortable ride with maximum traction.
- Programmable digital control unit. As a result of the experience in the evolution of electronic components in trial bikes, the Minitrial-E has a digital control unit designed and programmed by S.O.R., with 3 power curves. All of them with a soft start to eliminate the "on/off" gas touch, characteristic of electric motors. The first curve, for a safe learning of the smallest, the second ideal in the wet or to continue learning in stages and the third for the most experts.
- Adjustable suspension. Fork with 25 mm aluminum bars, adjustable compression spring oil bath. Adjustable air shock monoshock.
- Shimano hydraulic brakes. Perfect braking, a quality and reliable brand.
- Chain guard, sprocket and brake discs. For safe learning, all moving parts are protected.
 Chain guide. Essential for off-road riding, the Minitrial-E is also equipped with a high quality Japanese drive chain.
CHARACTERISTICS OF THE BETA MINITRIAL - E 16" ELECTRIC BIKE 
CHASSIS: DURALUMINIUM WITH HARDNESS TREATMENT
WHEELBASE: 895 MM
MAXIMUM LENGTH: 1320 MM
MAXIMUM WIDTH: 590 MM
MAXIMUM HEIGHT: 800 MM
SEAT HEIGHT: 490 MM
HEIGHT OF ENGINE COVER: 200 MM
HEIGHT OF FOOTRESTS: 240 MM
FRONT SUSPENSION: Ø25 HYDRAULIC Ø25 WITH SPRING ADJUSTMENT
REAR SUSPENSION: MONO WITH AIR REGULATION
FORK TRAVEL: 45 MM
SHOCK ABSORBER TRAVEL: 45 MM
WEIGHT: 24,5 KG
BRAKES: HYDRAULIC, 160MM
FRONT WHEEL: 16 X 2.40
REAR WHEEL: 16 X 2.40
CHARACTERISTICS BETA MINITRIAL- E 16" ENGINE
TYPE: ELECTRIC 750W - 36V
POWER SUPPLY: 3 LEAD 12V BATTERIES IN SERIES (SERIAL)
BATTERY CAPACITY: 9 AH
AUTONOMY: 2H AT CONSTANT SPEED
BUY A BETA MINITRIAL - E 16".
Trialworld Store is an official BETA dealer in Madrid, with shipments within 24 hours throughout the peninsula. In addition to the Beta Minitrial - E 16", in Trialworld you can find the rest of the EVO MY 2022 range: 
- Beta Minitrial - E 20"
- Beta Minitrial - E 20" XL (lithium battery)
- Beta EVO 300 2022
- Beta EVO 300 4 stroke 2022
- Beta EVO 80 Junior 2022
- Beta EVO 80 Senior 2022
TRY A BETA MINITRIAL - E 16" XL (LITHIUM BATTERY)
In Trialworld Store you have the possibility to test the new Beta Minitrial - E 16". To do this you can contact david.quer@trialworld.es (659737370) and request a dynamic test without obligation, receiving all the technical advice. 
Translated with www.DeepL.com/Translator (free version)
Pes

Categoría de edad

Batería

Motor

Frame
No question is available on this product.
But if in case you have any doubt you can raise your query.
Need help choosing or can't find what you're looking for? We'll help you or get it for you!