Boots Hebo Technical 2.0 Leather Black Size 45
The Hebo Technical 2.0 Leather boot is one of the great new products in the Hebo 2020 Trial catalogue. The boot is made of highly resistant Crazy Horse Leather Technical 2.0.
It has a waterproof inner membrane, asymmetric sole and protectors in both the tibia and heel areas. The zippers are now made of aluminium.
Characteristics:
It is presented with water resistant inner membrane, protector and adjustment closure in tibia, air intakes, aluminum closure and heel reinforcement. 
Its cushioned flex zone and its internal TPU protector offers greater comfort and resistance.
Version in natural leather: Crazy Horse Leather and in black: Black Crazy Horse.
Sizes: 38 to 48.
Material de bota

Cuero

Categoría de edad

Adulto y juvenil
No question is available on this product.
But if in case you have any doubt you can raise your query.
Read the review on our blog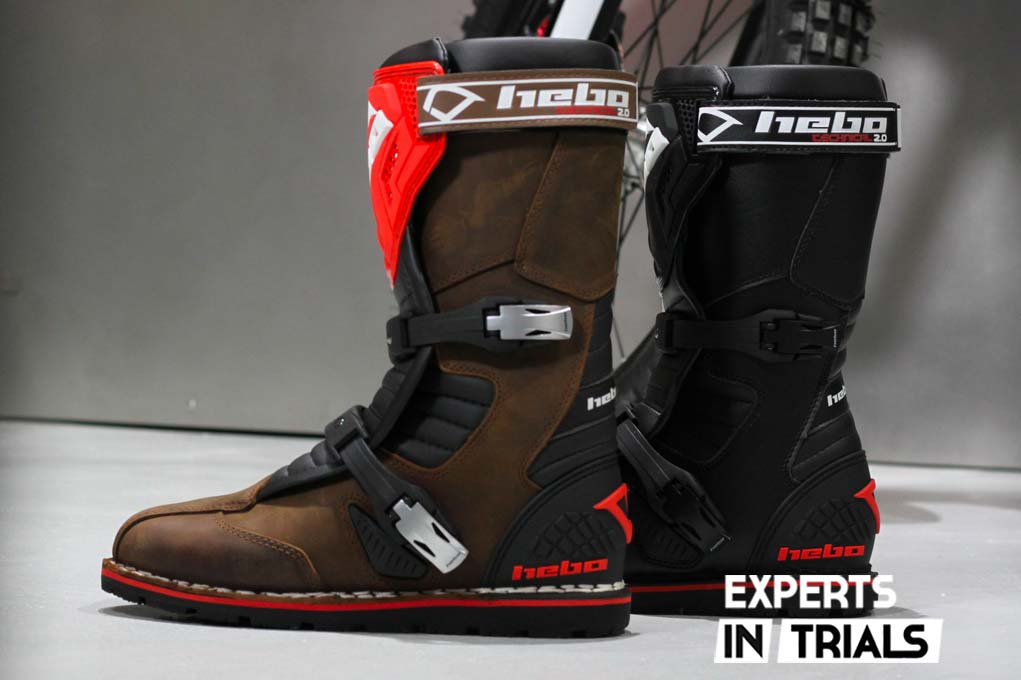 ¿Cómo elegir tus botas de Trial? Prueba y opinión botas Hebo Technical Leather (cuero) gama 2021
En este reportaje a fondo probamos y comparamos las botas Hebo Technical de la nueva gama 2021 de Trial con el resto de botas del mercado, analizando precios y ofertas en botas Hebo de trial, así como las dudas más frecuentes. Hebo es uno de los fabricantes más tradicionales en equipamiento de trial y gran especialista en botas. En la nueva gama tenemos el modelo Technical 2.0 tanto en el modelo micro (microfibra) como el leather (cuero).
Read the full review
Need help choosing or can't find what you're looking for? We'll help you or get it for you!