The Hebo Technical 2.0 Micro boots are the big news in the Hebo 2020 Trial catalogue. It has a waterproof inner membrane, asymmetric sole and protectors in the tibia and heel areas.
The closures are now made of aluminium. Available in both white, black and yellow.
These same Hebo Technical 2.0 Micro boots are available in three different colours, as well as two models with leather material.
Material de bota

Microfibra

Categoría de edad

Adulto y juvenil
No question is available on this product.
But if in case you have any doubt you can raise your query.
Cómodas y con buen agarre

Sorprendido con el buen acabado de la bota. Buenos cierres, suelas con agarre y buena protección en general. Son las primeras Hebo que tengo y las sensaciones en el primer mes son muy buenas, espero que me duren mucho
Read the review on our blog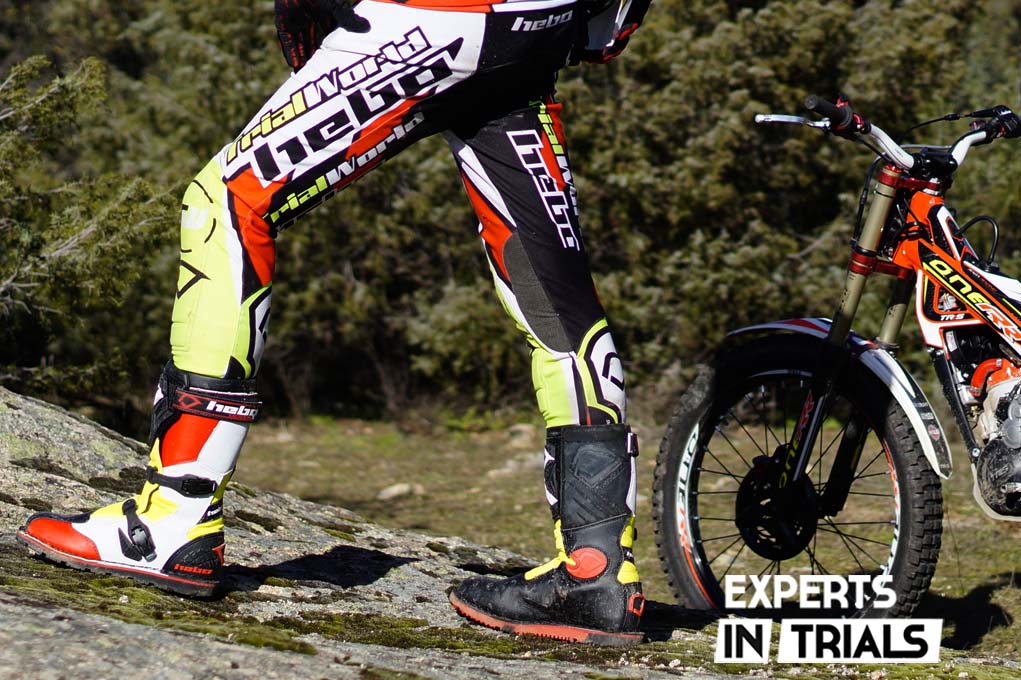 ¿Cómo elegir tus botas de Trial? Prueba y opinión botas Hebo Technical Micro 2.0 gama 2021
En este reportaje a fondo probamos y comparamos las botas Hebo Technical Micro 2.0 de la nueva gama 2021 de Trial con el resto de botas del mercado, analizando precios y ofertas en botas Hebo de trial, así como las dudas más frecuentes. Hebo es uno de los fabricantes más tradicionales en equipamiento de trial y gran especialista en botas. En la nueva gama tenemos el modelo Technical 2.0 tanto en el modelo micro (microfibra) como el leather (cuero).
Read the full review
Need help choosing or can't find what you're looking for? We'll help you or get it for you!